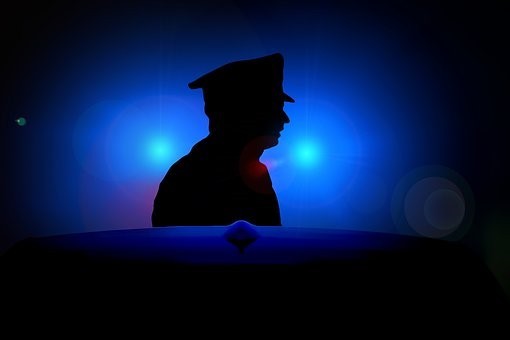 As a Business Psychologist, I strongly believe in the concept of Community Policing where officers are pro-active in developing positive relations with the people they are required to protect and serve. A neighboring city, Camden New Jersey, was recently a crime ridden, low-hope area. The leaders there transformed the police department to a community policing culture with significantly positive results. And, it looks like these outcomes will continue to grow and sustain.
Many years ago, I had the privilege of assessing a police officer who sued his local newspaper for falsely alleging that he behaved inappropriately when engaged in resolving a situation of community unrest. He was not only supported by his department, but also by key citizens and witnesses. He asked the newspaper to retract the story and apologize in order to publicly clear his name, and salvage his reputation and mental health as well. The newspaper refused. This resulted in severe depression that threatened his marriage, and curtailed his ability and will to work as a police officer. Hence, he sought legal help to sue the paper for monetary damages. I was retained as an expert witness to assess him and testify on his behalf if warranted.
When I interviewed him and reviewed his test results, I found him to be sensitive and empathetic, and as having strong service values. He was also humble and calm, yet fairly assertive and socially inclined. He was definitely not in policing to dominate people or throw his authoritarian weight around. His outlook was a key reason he was so hurt by the newspaper story. I explained my findings and conclusions to the jury, and of course, endured intense cross examination by the defense attorneys. In the end, the jury found that the newspaper libeled him, and recommended $200 K in damages. This verdict was sustained on appeal.
What I learned from this experience was that the right interview, background analysis and psychological testing techniques can definitely help to select officer candidates with the attitudes, values and style to engage people positively, yet firmly when necessary, and to manage tense situations without undue escalation or fear based reaction. Effective and humanistic police officers are also more likely to take training seriously and respond well to it.
Several years ago, I visited with the police chief of a city about 30 miles west of Philadelphia with a minority rich population. His goal was to build a community policing culture. He said that selecting the right people was important for pulling off this objective. He also noted insightfully that the city's current practice of using the MMPI (a clinical instrument) could only "rule out" people with clear mental health disorders. However, that instrument alone could not reliably "rule in" the quality officers that he and his citizens wanted. Unfortunately, he couldn't obtain the funding to upgrade his officer selection process. But that doesn't necessarily mean that he didn't try without the added professional expertise.
In summary, the proper interview, background review and psychological assessment methods can be effective in differentiating police officers with the right social and service attitudes from those with unduly dominant, racist or supremacist values. Selecting the right officers will be a key part of any police reform solution.
---
Dr. Mickey Fineberg is a Business Psychologist based in King of Prussia, Pa. with over 30 years of experience assessing candidates for mission critical jobs.
Print Article