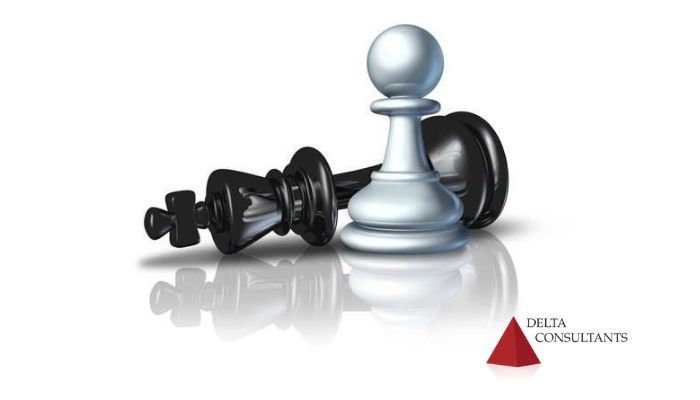 As business psychologists, a key part of our practice is assessing candidates for mission-critical jobs. Before hiring an assessment firm, it's essential to understand your needs for evaluating candidates for key positions and the services available from boutique practices versus large consulting and executive search firms.
While you should get the true value you pay for, there's no need to spend too much. And, it's a shame to pay too much for lesser value as well. As boutique practitioners, we have also seen and learned a lot about the ways that large firms operate.
The differences between big firms doing candidate assessments and boutique firms can be summarized in five key areas.
1. Fees: Large firms suffer from many of the drawbacks typically associated with big corporations.
For example, their target market is usually Fortune 500 companies with big budgets. Keeping their numerous offices open and staffed adds up to a tremendous amount of overhead expenses. They also spend a lot on marketing and advertising. In short, they have big operating and marketing budgets, and clients pay for it.
Boutique firms do not have significant overhead or the need for extensive marketing, so the fees they charge tend to be less than those charged by large assessment firms.
2. Sales: Along with being expensive, large consulting firms may also try to increase profits by selling more than a client needs. We've seen things like job analyses, competency models, and even interview processes that were WAY more complicated, time-consuming, and costly than they need to be. And, we've seen an overemphasis on interview time and the omission of cost-effective assessment instruments which can lead to both higher expense and to misleading interpretations and results as well.
Boutique firms keep the focus on what the client truly needs to accomplish their objectives. An efficient interview combined with the right psychological tests can have the same predictive power for a lot less money and time in comparison with the programs offered by big consulting firms.
3. Value: We've seen large assessment firms use experienced consultants to sell projects, but staff them with less seasoned people to maximize profits. Sometimes they aren't even psychologists!
An advantage of working with a boutique firm is the years of experience behind the person doing the assessments. Boutique firms can offer assessment programs that are less expensive and time-consuming and provide the same or better value.
4. Relationship: Consultant turnover tends to be relatively high at large firms, and so their consultants are often less dedicated to maximizing client satisfaction and loyalty. In other words, as a client, you may not feel they sincerely care, especially if you're a smaller account.
At a boutique firm, we work with each client to understand their goals and objectives with an eye toward working with them for years to come. Their success is our success, and we make ourselves available to them at each key stage of their company's growth and development.
5. Objectivity: Some large executive search firms offer both recruiting and candidate assessment which can lead to compromised objectivity.
Recruiters make a lot of money for sourcing and placing qualified candidates. And there's a lot at stake for search firms to bring in significant placement fees. So, it's quite conceivable that a firm's recruiters can subtly or directly pressure the firm's assessors to word their selection reports favorably.
As a boutique guy, I learned this from the days when I combined search with assessment and discovered that doing both was compromising my objectivity. In essence, you wouldn't want your real estate agent to also be your home inspector, because there's a conflict of interest, or the "fox guarding the hen house effect."
In summary, if you're a big corporation that needs to assess hundreds of candidates in a short amount of time, a large consulting firm may be a good option. However, small, leaner firms with the right assessment program can help companies select good candidates and avoid hiring mistakes, just as effectively or even more so than larger firms, and for less cost.
If you are exploring key candidate assessments, let's chat. I would be happy to share insights into the process that will benefit you, your candidates and your company.
---
Dr. Mickey Fineberg is the Managing Partner of Delta Consultants, a business psychology firm based in King of Prussia, PA. Dr. Mickey has been assessing and developing professionals, managers and executives for 30 years. His clients are diverse public, PE and family businesses.
Print Article